What our guests say . . .
Highland Cattle - The Inversnaid Fold
Welcome to our 22nd year. We hope you enjoy browsing through this exciting web site and find a workshop for you. Our tutors are all masters in their fields; their enthusiasm and commitment guide, nurture, coerce and encourage you. With such a variety of subjects and possibilities you may need help in selecting the right one - if so, please call. As ever, Lin and I look forward to renewing old friendships and kindling new ones in 2008.

Standing in a beautiful rhododendron garden and surrounded by its own 50-acres,which in turn are surrounded by the RSPB Inversnaid Nature Reserve, the house, built in 1790 as a hunting lodge for the Dukes of Montrose, has been carefully restored and tastefully refurbished to provide an exceptionally high standard of comfortable accommodation.The Centre also runs a small farm with a fold of Highland Cattle and a flock of shetland sheep.

Inversnaid is a photographic retreat where, free of distractions, you can concentrate on your own photography, exchange ideas with fellow photographers and work with renowned artists.

A wide variety of workshops are available at Inversnaid, from Art,Landscape and Nature photography to Studio, Darkroom and Digital Techniques. They offer tuition to the beginner and new creative horizons to the more advanced photographer, with an interesting mix of location, studio and darkroom work, coupled with professional guidance on techniques and equipment.

To navigate around the site, use the circular icons below. Pop-up or Status messages will appear as a further guide.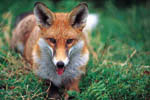 Nestling on a wooded hillside, overlooking Loch Lomond and the mountains beyond, Inversnaid Photography Centre is situated among some of the most dramatic and beautiful scenery in Scotland.Tree-covered mountains, imposing crags and tumbling streams, together with the ever-changing light, reflections and colours provide an inspirational feast for the photographer.