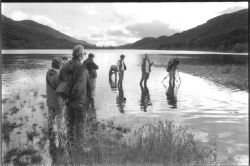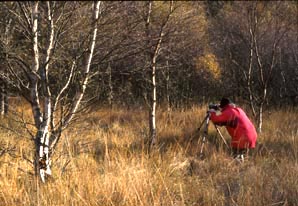 © André Goulancourt.- L. Chon Inversnaid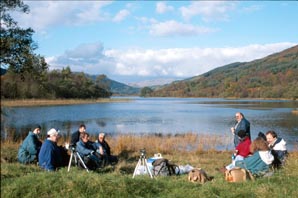 © André Goulancourt.- L. Chon picnic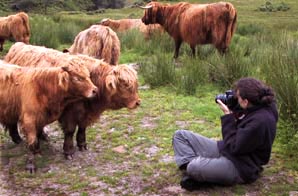 © André Goulancourt.- Garrison Farm Inversnaid




The really keen rise early to catch the dawn light rising over Loch Arklet or Loch Katrine.
Back for breakfast, there is choice of traditional,fresh fruit, muesli, cereals. .
Now it's time to gather cameras, tripods picnics and set off to explore Loch Chon or the slate quarries, the old priory, Stirling Castle or Glen Coe. Maybe we'll just stay at Inversnaid. Some guests spend all week exploring the garden - there are parts of it still untrodden by human foot! Perhaps it could be a studio day with a superb lunch at the Lodge or a morning under the darkcloth grappling with the intricacies of viewcamera movements.
The outdoor picnickers return in time for downloading digital files or film processing before dinner. The 3-course home cooked evening meal is always an eagerly awaited highlight. A dinner party every night with a flow of good food, conversation and laughter.
After dinner you could be looking at the results of the day, enjoying a talk or slide show, printing contacts or prints, discussing participants' or tutors' portfolios - where has the day gone?
Some guests take off to bed with a choice book or two from the library shelves; others carry on discussing photography into the night.